May 10, 2018
A representative from Dairy Farmers of America says the cooperative is still trying to find an option for producers who lost their contract with Dean Foods.
Currently, 14 dairy farms in Kentucky will lose their market on May 31. Around 100 producers in eight states were affected when Dean foods sent them a letter saying they would no longer pick up their milk.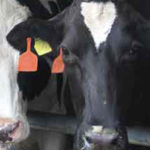 DFA provided the following release to The Farmer's Pride on Thursday, May 10:
"At Dairy Farmers of America, we are concerned for family farms. We recognize the dairy farmers in Kentucky who have been displaced face a tough situation.
While there is excess milk in the area and finding a home for this milk will be a challenge, we are working with others to determine if we can provide any assistance.
s/John Wilson, senior vice president and chief fluid marketing officer, DFA